The sweet tooth menu is a must these days. This concept is ideal for any and all occasions to create a dazzling effect. It consists in staging an incredible table with delicacies that is perfectly aligned with the selected theme. We always choose the sweeties with care and taking into account your opinion, in order to design our table.
What distinguishes us from others?
All our products are entirely customised and made just for you. They are the stars your guests won't take their eyes off, be it for their appearance as well as their divine taste.
You will be investing in the quality and the variety of the products and on the 'wow' effect of your table of goodies.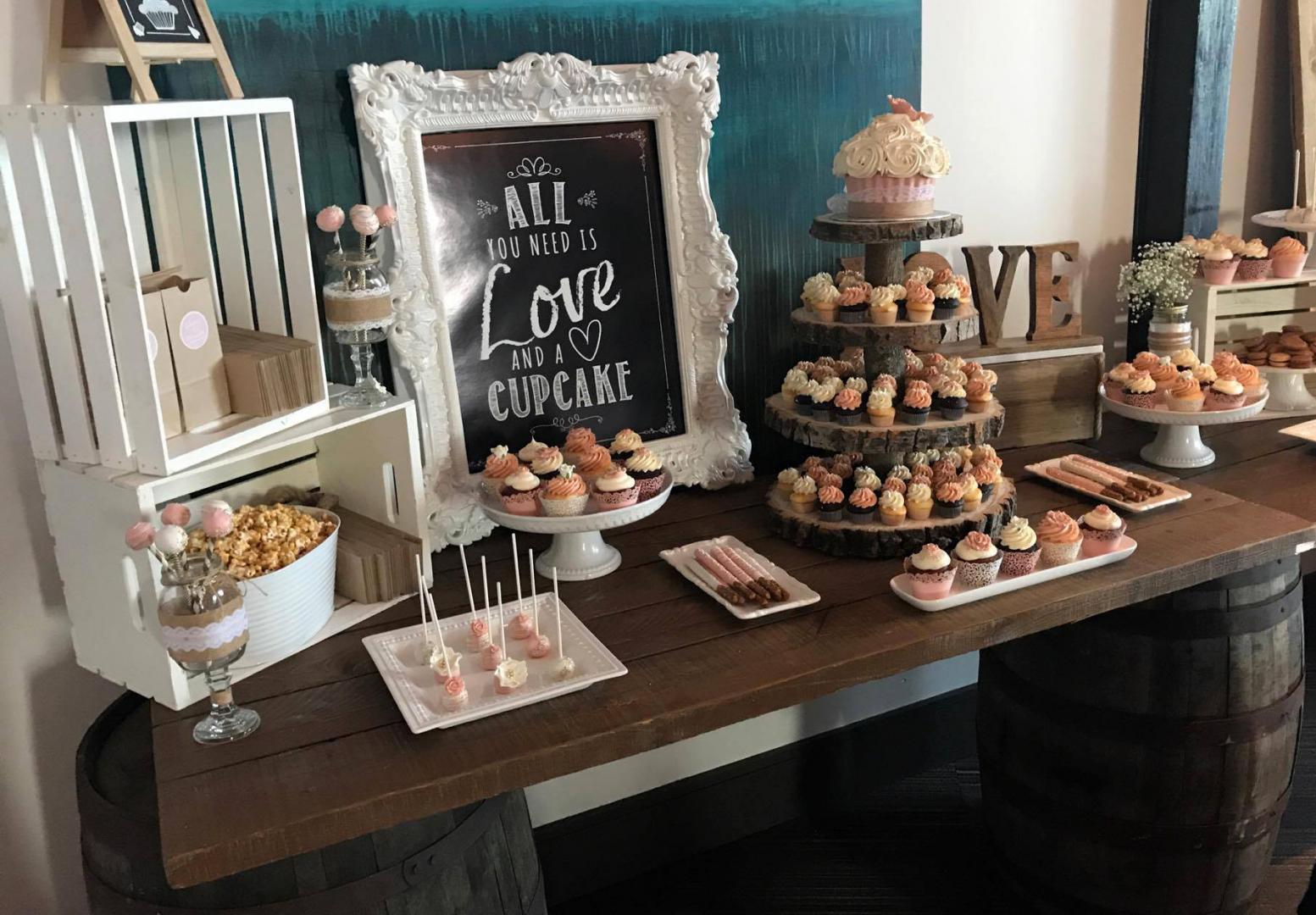 Select your products from our wide panoply:
Cupcakes
Cakes
Cake-pops
Biscuits
Pretzels
Macaroons
Marsh mallows
Meringue
Etc.
We have several options for you, whether you want a turnkey or fully customized service. You also have the option of renting your displays from our large inventory, ranging from rustic to contemporary.
Each product can be individually packaged according to your needs or desires as guest gifts (shower, baptism, etc …)