The sweet table is very fashionable today. This concept lends itself to all occasions to create an effect of wonder. It consists of staging an incredible table with delicacies that harmonize perfectly with the chosen theme. Always according to your needs and your budget, we choose together the sweet delicacies that will amaze all your guests. 
Our products fully personalized and made for you. They are the ones who will impress your guests, both with their appearance and their divine taste.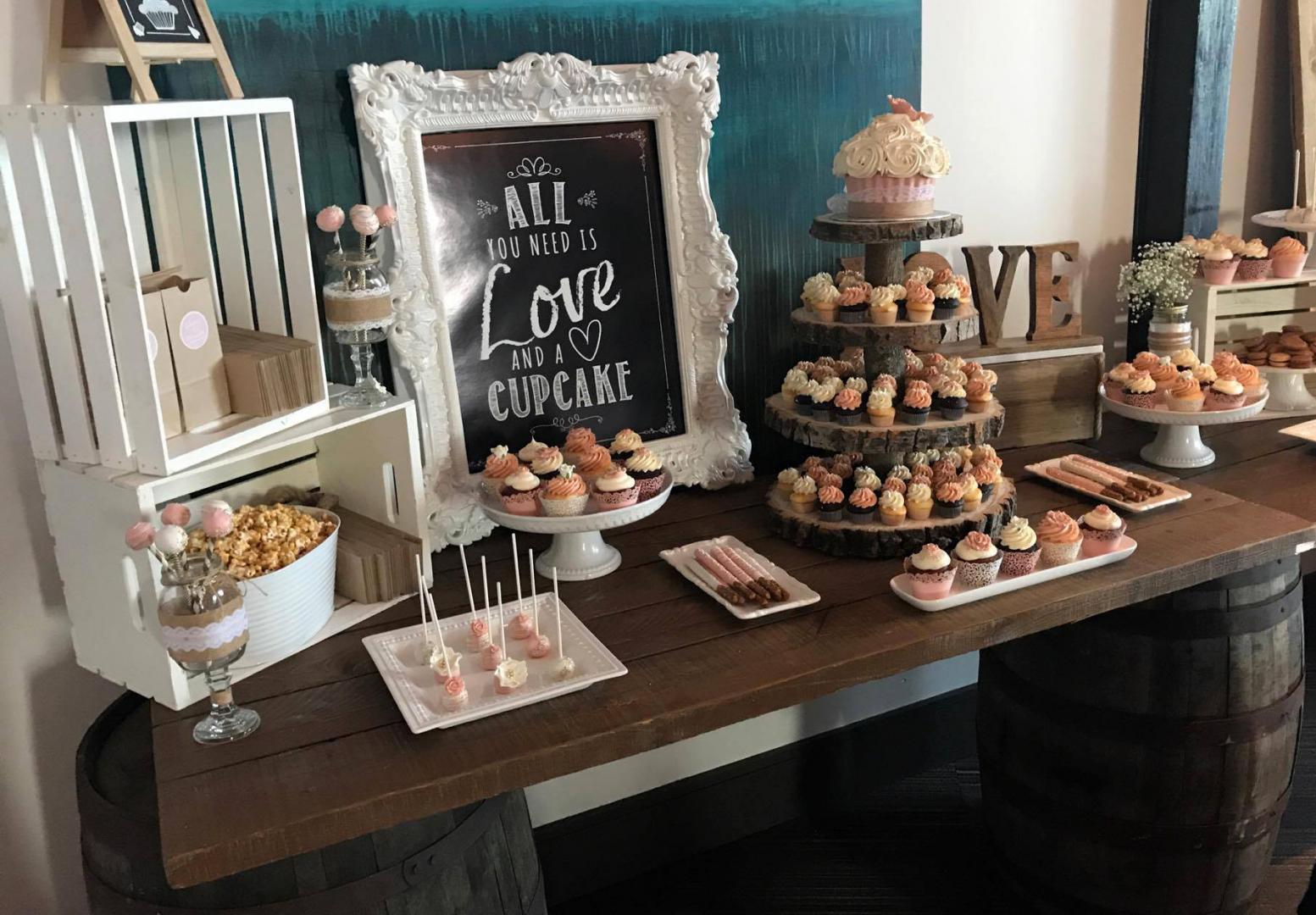 You can select your products from our wide variety:
Cakepops

 

Cakesicles

 

Macaroons (box of 6 and 12)

 

Bag of mini macaroons

 

Milk chocolate coated pretzel sticks

 

Verrines

Artisanal cookies various models

 

Meringues

 

Popcorn Gourmaïs

 

Kand Ju candies

 

Artisanal chocolates

 
We have several options for you, whether you want to have a turnkey or fully personalized service. You can also rent your displays from our large inventory, ranging from rustic to contemporary. 
Each product can be individually wrapped according to your needs or desires as guest gifts (shower, baptism, etc.) 
Follow us on our social networks to discover even more creations signed by 1001 Cupcake!